How Can You Manipulate Google To Increase Your Web Traffic?
We are almost halfway through 2021 and the realm of digital marketing is undergoing a drastic change. But some things do not change intrinsically, like Google is still one of the major search engines and being ranked higher in Google search gives your website credibility and drives traffic to your website. This gives you an opportunity to showcase your product to your audience.
It is a known fact that unlike earlier times, Google does not depend on keywords alone anymore to rank your websites. What this means is that now it takes much more than cramming your content with a few keywords.
Now, Contemplate this.
Did you know that Google updates their search algorithm about 500-600 times per year? That's an average of more than once in a day.
While it is almost next to impossible to dominate all the Google searches, there are some tried and tested ways to get your website to rank higher in Google search results.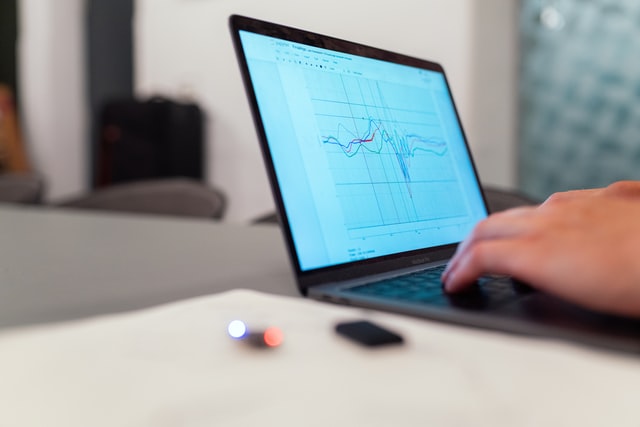 Better SEO Equals Better Ranking:
SEO or Search Engine Optimisation is simply creating a website in an optimised way so that it ranks higher in search engine results. And unfortunately, there is not one single way to do this. This is achieved through an amalgamation of few different strategies which improves user experience.
Better content readability
Images That Converse with the User
Website Development Matters
Optimise for Better Schema Markup
Long-Tail Keywords
Better content readability: Precise and concise, relevant, quality content that target your specific audience, with proper headings, sub-headings, conversational tone, bullet-points, prominent "Call-to-action" buttons all contribute to improved attention span of the user.
Images That Converse with the User: Google has started ranking websites with relevant images and infographics higher than those having only written content. This is because images and infographics are better at attracting visitors, in holding and retaining their attention, conveying your message and leaving a long-term impact on their minds.
Website Development Matters: A modern, responsive, uncluttered webpage loads faster and reduces bounce rate and attrition. Did you know that the bounce rate increases by 32% when the page load increases from 1 sec to 3 sec?
Optimise for Better Schema Markup: Better Schema Markup provide precise explanation in small snippets which help Google understand your business better and connects you with clients by ranking your business higher in relevant searches.
Long-Tail Keywords: Instead of using single words as keywords, targeted searches work much better with Long-Tail Keywords. These are longer and more specific keyword phrases that visitors are more likely to use, especially in voice searches.
Analyse Your Google Analytics
Google Analytics is in itself a topic for a webinar or training as it has different aspects that affect your website's conversion rate. It takes an in-depth study of your various verticals on Google Analytics and different permutations and combinations to find the right mix that works for you and your enterprise. Our expert Digital Marketers can help chart-out a right strategy for your business that assists in better conversion, increased traffic and ROI.
Google Analytics help in optimising the following factors:
General Organic Website Traffic
Search Console Results
Bounce Rate
SEO Traffic Quality
Internal Site Search
Landing Pages Report
Shopping Behaviour Analysis
Slow Loading Pages
PPC (Pay-Per-Click) Data
CTR (Click Through Rate)
General Organic Website Traffic: The Assisted Conversions Report helps in identifying the quality of search results with respect to the traffic source. You can also have a month-on-month comparison in relation to the geolocation to see the conversion rate for a specific region and the target audience in that region.
Search Console Results: This is a relatively newer feature that compounds all the quantitative and qualitative data and helps to view all the metrics in one place. Analysis of data from the Search Console helps in understanding your customer behaviour while they are on your website and altering your SEO approach accordingly.
Bounce Rate: Bounce rate is the percentage of website visitors that move away from your website after visiting only one webpage. The term Bounce Rate cannot be interchanged with the time your visitors spend on your page. In Google Analytics, this gives an over-view about your webpage quality. "Bounce" can be good or bad depending on if your webpage visitors can find what they are looking for when they land on your page. Ideally your webpage bounce rate should be less than 10% if it is one of your top webpages. It therefore helps to change your SEO tactics if the bounce rate is high, because the longer the visitors stay on your webpage, the more chances there are of them converting into your customers.
SEO Traffic Quality: The Assisted Conversions Report helps in identifying the quality of search results with respect to the traffic source. You can also have a month-on-month comparison in relation to the geolocation to see the conversion rate for a specific region and the target audience in that region.
Internal Site Search: This feature and the associated metrics offer you insights about the search words your visitors have used to reach your site to aid you in making informed changes to your digital marketing strategy.
Landing Pages Report: Landing Page is the first impression that you get to make on your potential customer. So, this report gives you information about the performance of your landing page and you can apply a filter to learn what marketing tactics attract more viewers to your landing page.
Shopping Behaviour Analysis: This new option In Google Analytics helps you analyse shopper behaviour and in determining how many of your visitors go all the way through the sales funnel and if they dropout, when and where it happens.
Slow Loading Pages: Solving the problem of slow-loading pages directly enhances conversion as when the page takes too long to load, the viewers get bored and move on to another site.
PPC (Pay-Per-Click) Data: Analysing your PPC data in relation to keywords with the performance of your landing pages helps in strategizing your SEO tactics better resulting in better conversion rates.
CTR (Click Through Rate): The CTR gives the percentage of the number of visitors who saw a link or button on your website and clicked on it. This rate is considered for your PPC campaigns as the number of visitors who are interested in a particular Ad. So, a higher CTR means more views and so more potential customers. This tells a lot about the quality of your Google Ads.
GOOGLE Ads (Google AdWords):
One of the most tried and tested ways to increase web traffic is to use Google Ads, especially for your e-commerce requirements.
You can make the most of this by:
Optimising your keyword.
Refining geo-tracking.
Running Google Shopping campaigns.
Re-market.
Tracking your keyword conversion.
Tracking your CTR.
Check Your TAGS
Using Meta Tags, Meta Description, and Title Tags that precisely capture the context of your content go a long way in optimising your search ranking and increasing web traffic as these tags help search engines index your content with the relevant queries and improving user experience. Quality Backlinks increase the credibility of your website and this helps in Google trusting your website enough to rank it higher in search results.
refining And Optimising User Experience
User Experience is the set of behaviours that a website visitor displays when visiting a webpage. Improving User Experience had a direct effect in increasing your Conversion Rate by guiding potential customers through the conversion funnel.
This is governed by certain common requirements:
Creating mobile-optimised websites as Google now rewards mobile-first webpages and penalises sites that create a barrier to User Experience.
Modern, responsive, fast-loading websites.
Prominent, distinct CTA buttons.
Clear, concise, precise placement of content.
Strategic placement of white areas.
Giving prominence to video content.
Optimising Local SEO With GOOGLE:
Optimising the geographical location of your business with Google, ensures that when potential customers search for local services, your business appears in their search results. This helps in managing your online presence and giving your business the much-needed competitive edge.
In a nutshell, one of the largest search engines, Google can go a long way in the way you conduct your business and maintain your online presence, increasing your website traffic and potential customer flow.
With our expert Digital Marketers, Nexalyst Technologies can help grow your business exponentially, enhance customer engagement, improve your online visibility, increase your credibility and boost your sales and traffic volume.