Cloud Computing is revolutionizing mobile app development
Cloud Computing as term has been in existence since late 2000s but the central idea to cloud computing was put forth much earlier. In spite of this, Cloud Computing has only very recently become popular and I strongly believe that we are yet to see its real value. With big companies like Amazon and IBM venturing into cloud technology and massive amounts of cloud computing prospects still unexploited, the ways in which it can be harnessed in the future is endless.
So, what exactly is a Cloud and what is Cloud Computing?
Traditionally, serves and databases used for computing were housed in a physical enclosure or room. But as companies grew, the need for bigger and better server rooms grew as well. Unfortunately, there is only so much big that a room can be.
The requirement for even bigger housing areas for servers and databases, gave rise to the concept of "The Cloud". The term "Cloud" refers to servers and databases that can accessed over the internet, thus negating the requirement to create and maintain physical areas that previously used to contain them. And "Cloud Computing" refers to the provision of computing services like servers, databases, storage, security, networking, software, analytics and intelligence remotely over the internet as and when required.
Now, let's take a look at some stats. This will tell you just how much Cloud has grown in just the past one decade.
Almost 90% companies are on the cloud, at least partially.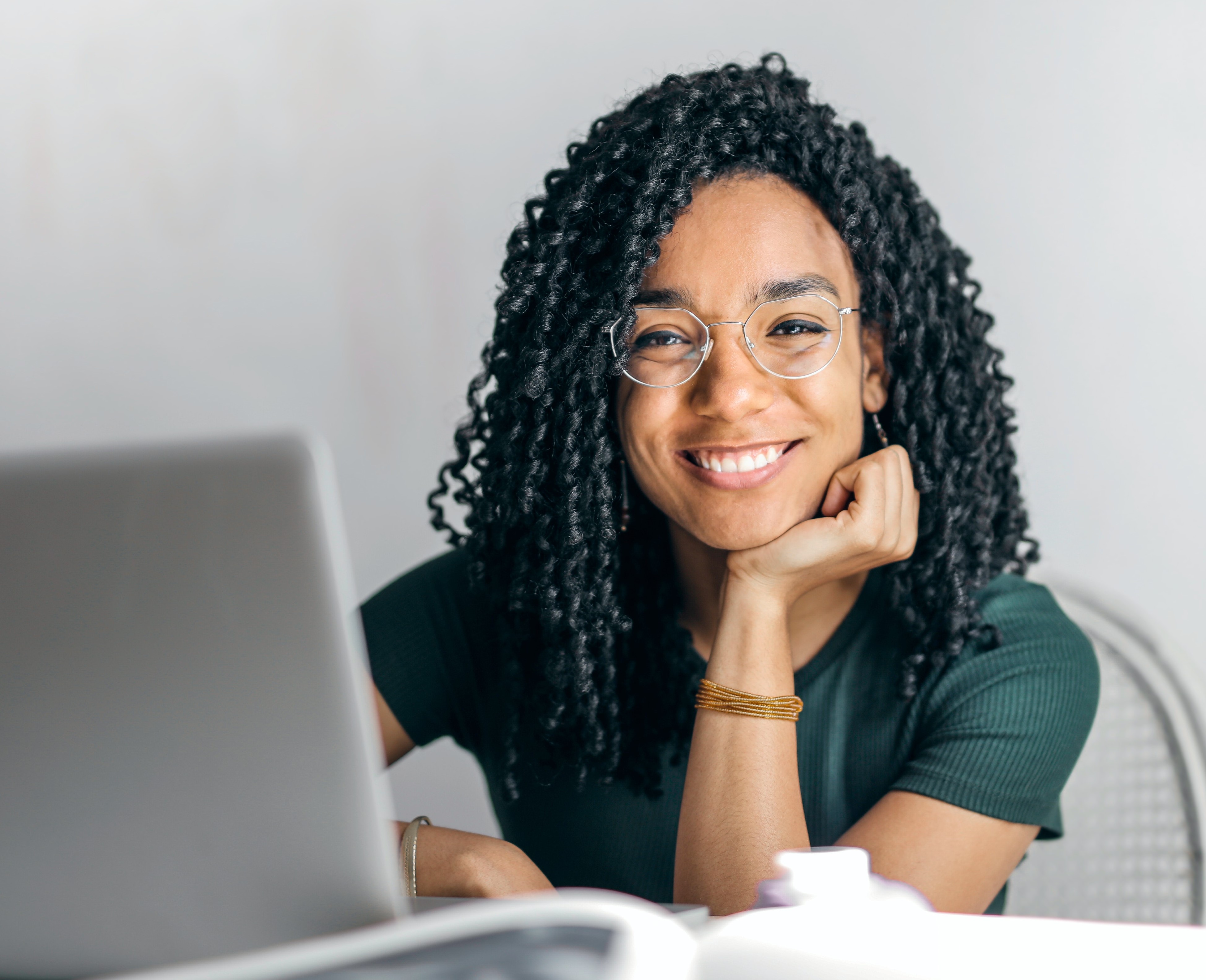 Mobile app development:
Mobile app development is the designing and creation of software applications for mobile interfaces, optimized to take advantage of its specific and distinct attributes.
This and the current pandemic have led to a sudden increase in the demand for native mobile apps.
This and the current pandemic have led to a sudden increase in the demand for native mobile apps. The various aspects on which the mobile app development process depends majorly are market research, target audience, the reach of the product or service and the mobile app development tech-stack.
Intergrating cloud computing and mobile app development:
As mentioned above, with the number of smartphone users exceeding 4.4 bn already and this number increasing steadily, the requirement for development of mobile native apps have also seen an associated rise. Today, we require easily accessible, efficient, faster and secure ways to develop mobile apps that serve the customers productively and is cost-effective and hassle-free for the enterprises.
Enter Cloud Computing Technology.
Cloud Computing Services provide the enterprises the option of paying only for the services utilized and gives the advantage of multi-platform environment like IaaS, PaaS and SaaS for software deployment. With the adoption of 5G technology, Cloud-based app development will become much faster, easier, efficient, cost-effective, scalable and secure. This takes a huge load off the enterprise infrastructure and helps small, medium and large businesses to re-route their resources more competently.
Trends to look out for in cloud-based mobile app development in 2021-22:
With the advent of 5G technology and the integration of ML, AI, AR, VR, blockchain tech the upcoming trends in the arena of mobile app development would lead to newer features and better functionalities paving its way to optimal user engagement and increased enterprise productivity. According to research, we can safely conclude that the following trends in cloud based mobile app developments leading to strengthening of business foundations and resilience.
Internet of Things (IoT): IoT refers to the growing network of devices connected via the internet with no human interference providing remote and automated control for consumer convenience. Technology is no more limited to your office. In fact, today it has penetrated our day-to-day lives. Smart home technology is a good example for this. Controlling your room temperature remotely, connecting to home security, remotely locking your door – everything can be done with IoT remotely through mobile apps and this list is growing.
The Biz of Wearable Devices: Wearable devices like smartwatches, fitness bands and trackers, today, have a market of their own. The wearable devices market has seen an enormous growth in the recent times and this is predicted to keep steady. 2021-22 is expected to see more apps specifically created for wearables.
Mobile Wallets: Mobile wallets have quite recently undergone a surge, especially with current COVID-19 restrictions of staying at home and social distancing. Consumers are going digital with their payments and they do not want the hassle of entering their account or card details for every transaction. Mobile Wallets like Apple Pay, Amazon Pay, Samsung Pay, Google Pay are good examples of this trend of using mobile devices for payment – integrating payment gateways with mobile wallets making the procedure faster, smoother and more secure. According to recent stats, mobile wallet transactions is expected to grow from $6.1 bn in 2019 to $ 13.98 bn by 2022. Hence, mobile apps designed for mobile wallets are also expected to increase simultaneously.
Beacon Technology: Beacon technology uses Bluetooth Low Energy (BLE) signals that connect with the user or consumer's smartphone via its Bluetooth for specific notifications related to the concerned products. This helps track the consumer's behaviour, especially, inside stores.
Mobile Commerce: With smartphones and tablets contributing to almost 69% of the total ecommerce sales, it is absolutely necessary for a business to have an online store – more so in this uncertain environment due to COVID-19. Now, consumers prefer to have the freedom of shopping from anywhere at any time, even on the go. An e-commerce mobile app is best suited for this unlike its website counterparts. Having a mobile e-commerce app, makes shopping interesting, effortless, more secure and helps in building brand credibility and reputation.
Apps based on Geolocation: Depending on the user location data, geolocation apps provide a highly personalised experience to the consumer by suggesting location-specific promotions and marketing campaigns. These also help in studying customer behaviour in relation to their location for gaining better insights that further help in designing better marketing strategies.
Virtual Streaming Platforms: Virtual Streaming Platforms were created due to the sudden and drastic onset of the COVID-19 pandemic as people could not attend the events personally. These platforms help inn connecting users around the world from the safety of their homes.
Analysis Leading to Better Prediction: Using the newer technologies like AI, Machine Learning, Natural Language Processing, Deep Learning, data mining and modelling can be used to gain insights about the user behaviour and preference to provide consumers with better recommendations. This will enhance the UI/UX with the app.
Superior Security: Clous based apps are provided with a superior layer of security and along with this as these apps start implementing the requirement to use the user's Apple or Google ID to login in, the users will not require to enter their passwords every time. This imparts added security against data breaches and cybercrime.
Possibilities: We have just scratched the surface with cloud computing and as we delve deeper and deeper, we find that possibilities of integrating cloud-based advancements with the newer technologies are endless. And the outcomes are unlimited and the following are just some of these:
AI powered IoT.
IoT in domains like healthcare, E-commerce.
Wireless healthcare services.
AI to automate IT operations.
AI in cybersecurity.
AI powered voice and language translations.
Consumer behaviour and preference predictions.
Cloud integrated cross-platform app development.
AR and VR based trainings and simulations.
AR and VR powered gaming.
AR and VR based shopping.
Cloud integrated beacon tech in healthcare and payment gateways.
Using cloud tech with blockchain in anti-piracy and robotics.
Cloud quantum computing.
Multi-cloud platforms.
Hybrid cloud solutions.
AR tech in astronomy.
Omnichannel shopping and voice-based shopping.
Cloud based biometric solutions.
Advantages of cloud based mobile apps:
The advantages of cloud based mobile apps are multifaceted and due to the cloud's unique features and storage capabilities, enterprises can make use of the cloud's computing infrastructure according to the requirement without having to spend enormous amounts on tools and software used in mobile app development.
Time is Money: Going the traditional way in app development is time consuming. But a cloud-centric development environment is provisioned with all the basic requirements like integration, security, back-end linking, specific features and functions and APIs are setup beforehand so that developers and enterprises can now entirely focus on developing better apps, greatly cutting down on the time involved and increasing efficiency.
Cross-Platform Success: The singular features of the cloud combined with mobile app development gives the developers and businesses the opportunity to create apps that is compatible across multiple platforms. This allows for the successful implementation, deployment and launching of apps simultaneously on different platforms like Android and IOS. As the work needed to be done is lesser compared to the traditional development process, the implementation and deployment is much easier, faster and wide-spread. Also, the added advantage of the data and software being stored on the cloud makes it easily accessible to a wider audience irrespective of the interfaces used.
Unparalleled Scalability and Reliability: The fact that cloud features can be utilized on a pay as you go basis allows enterprises to use the facilities of the cloud as and when required. So, cloud-based apps are easily scalable and definitely more reliable as it permits for the updating, tweaking and altering of your app to cater to the user's requirements and preferences unlike the traditional apps. This ensures that your audience is happy and satisfied with the quality of service they receive.
No Installation Hassles: Cloud-based apps have their databases and software stored in the cloud. And for this reason, the users do not have to download and install it on their device. Instead, they can directly access the application interface from their browsers. Also, when there are updates, with cloud-centric app the updates are regularly downloaded without any interference from the user unlike for traditional apps.
Convenient Data Recovery: Since all the data is stored remotely in the cloud, data recovery in cases of data breech or data loss is much easier as all the data is backed up and secure and accessible from any part of the world at any time, unlike data loss from a traditional server which is a very tedious and time-consuming process.
Disadvantages of cloud based mobile apps:
The disadvantages of cloud based mobile apps is far and few and mainly the reason is that the ideal process during hosting of the mobile app is not followed.
Internet Requirement: The very concept of cloud-based app is that it connects remotely over the internet. And hence, it without the access to the internet the application is rendered unusable.
Data Security: If the cloud apps are not properly secured, there are chances of a data breech happening and accidently the data falling into wrong hands.
App Performance: The performance of a cloud-based app relies heavily on a good network speed. When accessed through public networks, this speed may be compromised, directly affecting the app performance. Though this may be a case of the past, with the entry of 5G networks and Wi-Fi 6.
Wrapping up, the amalgamation of Cloud computing and mobile app development allows for better quality apps, greater and easier accessibility, better chances at optimising and implementing code leading to quicker development and fine-tunning of apps and a higher flexibility with stronger security.
Your end-users will also be satisfied as they would not have to deal with buggy and buffering apps and phone freezing. The battery life will be extended, no worrying about the phone's storage capacity and their data will be safe even if something adverse happens to their phone.
And with advances happening every day, cloud is the place to be. Our team of skilled and experienced developers and architects work together to provide you with a cost-effective and efficient solution for all your cloud computing difficulties. We are at the forefront in the field of mobile application development and digital marketing as well. Let us help you with unique solutions and comprehensive strategies to put your business on the map and revolutionize the way you conduct business.